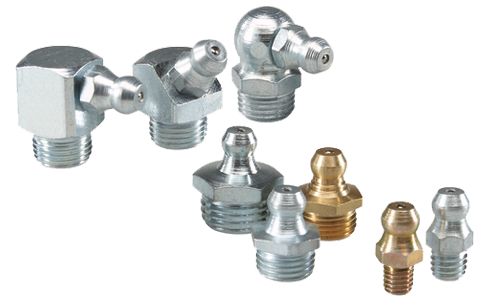 Grease nipples serve as lubrication points on bearing housings or other mechanical components. Their design provides a secure connection to a grease coupler (grease gun) to provide accurate quantities of lubricants to bearings and other moving systems.
In our store you will find metric, conical or parallel and single grease nipples.
The most common types are M6, M7, M8 and M10.