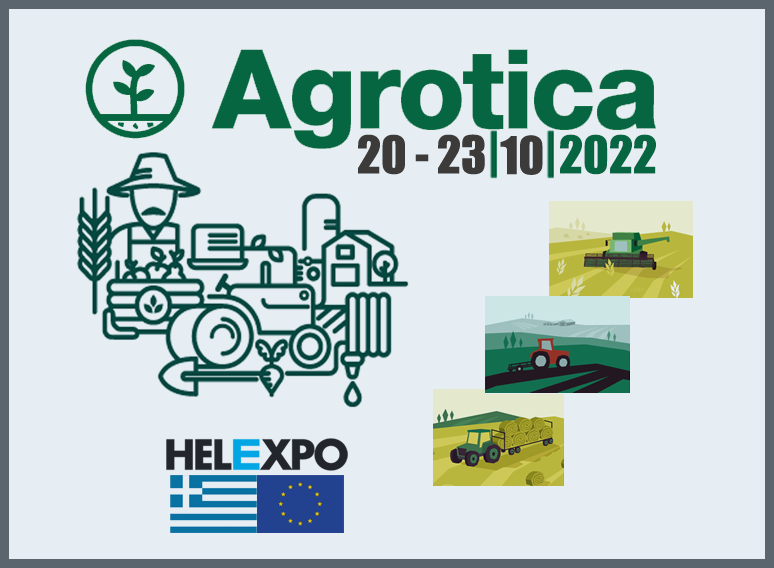 Our company will participate in the 29th Agrotica fair from Thursday 20 to Sunday 23 of October 2022, in the international exhibition & congress centre of Thessaloniki (HELEXPO).
Admission is free for trade visitors, holders of a Trade Visitor's Card for those who pre-register on the TIF-HELEXPO website, while tickets for the general public cost €8. Click here to visit the official Agrotica 2022 website (https://agrotica.helexpo.gr/en/) where you can find additional details.
You will find us in the pavilion 6 – STAND 30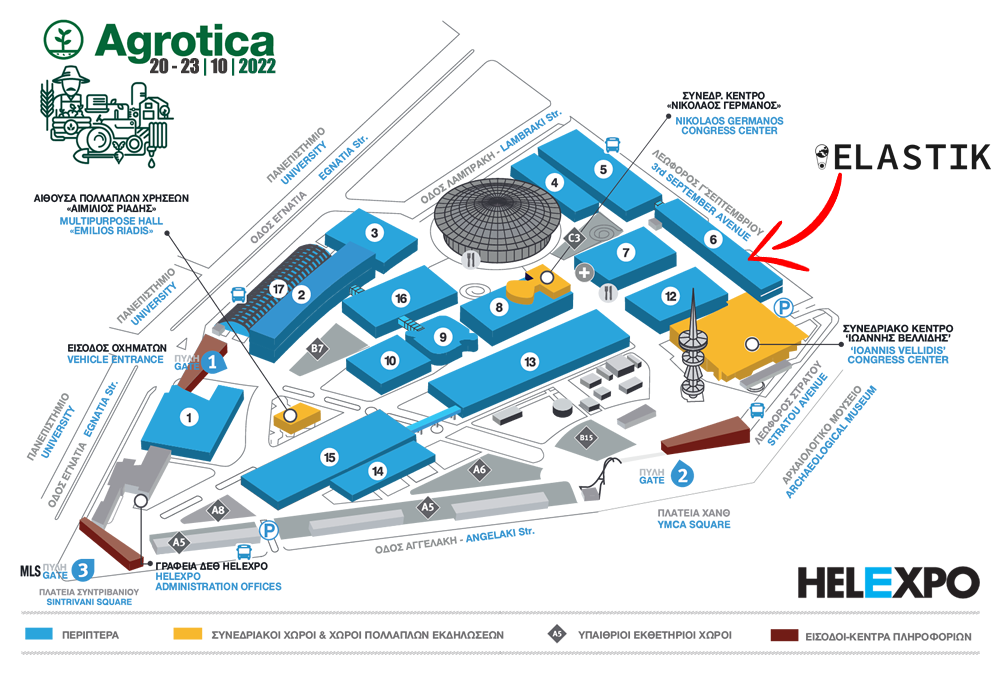 Click here to browse the Agrotica 2022 brochure or click here to browse the ground plan for the pavilion 6.